1. Doordash Driver Requirements Require an In-Person Orientation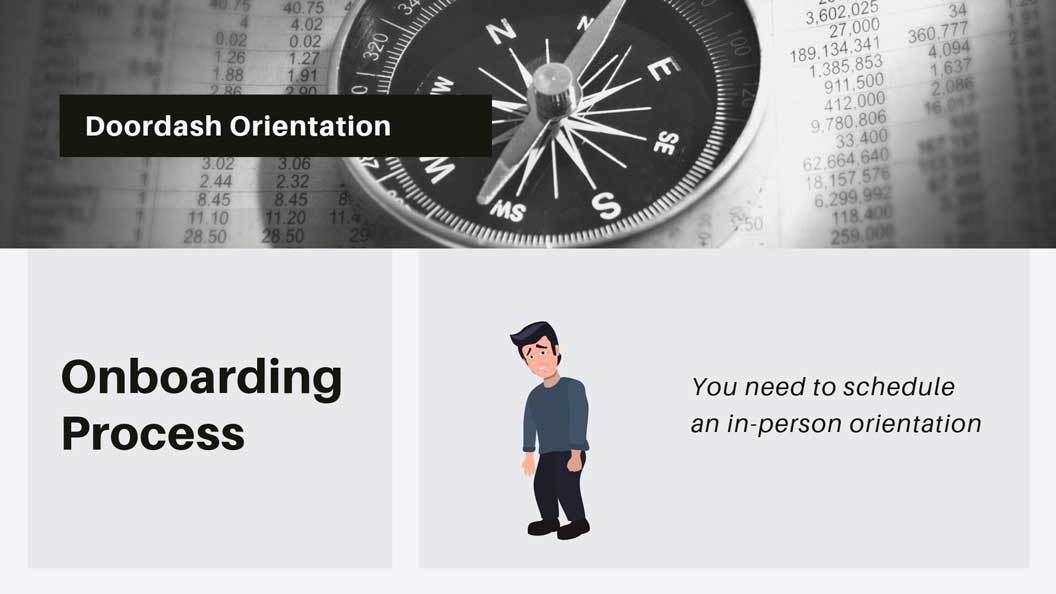 DoorDash driver requirements are very similar to the requirements of becoming a Postmates or an Uber Eats driver. The delivery company is looking for safe drivers. The DoorDash driver requirements include:
Applicants must be 18 years of age or older.
Own a smartphone (android or iPhone) for the Dasher App
Applicants must have a valid driver's license
Valid personal auto insurance that meets or exceeds state requirements
Undergo a background check. The list of qualifications to pass the background check include:

No more than 3 moving violations in the past 3 years (e.g. accidents, traffic light violations)
No DUIs or other drug-related driving violations in the last 7 years
No major infractions in the last 7 years (e.g. hit-and-run, felonies...)
The Dasher sign up process is quite different from the other deliveries companies. To be approved in the DoorDash platform you need to schedule an in-person orientation.
As per DoorDash backgrond check, DoorDash uses a third party called Checkr. If you need more details, you can read this complete guide to Doordash Background Check.