#2. Finding Postmates HotSpots in Your City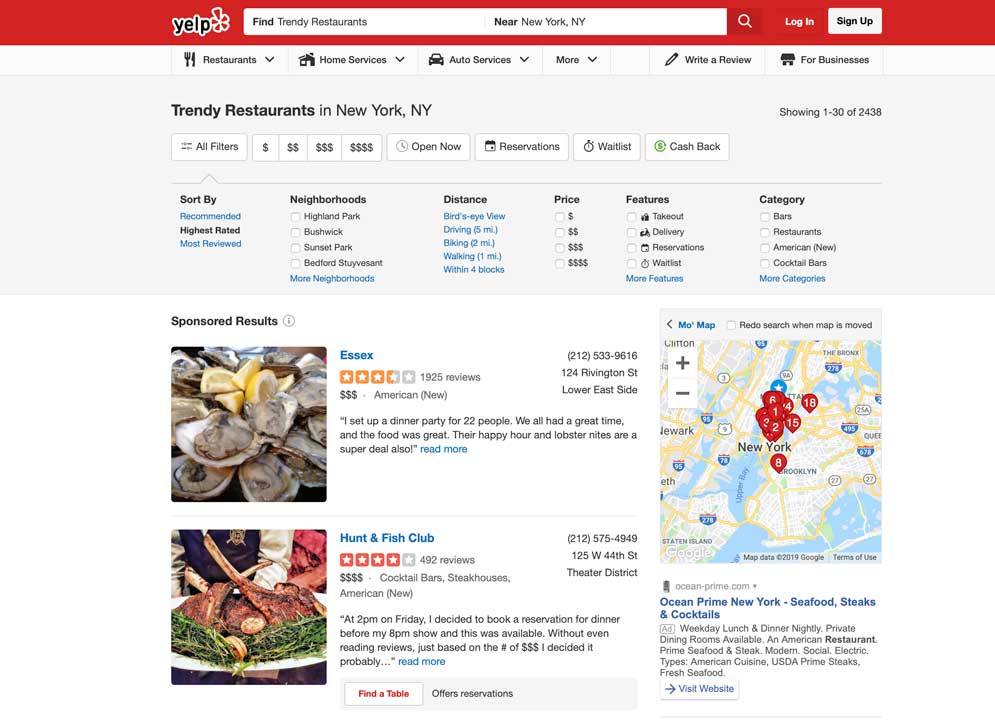 Postmates is not only a food delivery App, but people use it also to order their dinner or lunch. It's important to know your city. For all the delivery Apps like Postmates, Caviar, DoorDash or Uber Eats, HotSpots are generally near downtown areas where many restaurants are located. You probably already know the hotspots in your city.
Which restaurant do you prefer? Use your knowlege and your taste to find the hotspots in your city. You can also check on Google or find the best trendy restaurants near you on Yelp. Yelp is a popular online directory for discovering local businesses ranging from bars, restaurants, and cafes...
Listings are sorted by business type and results can be filtered by geographical location, price range, and what is important for us, ratings. Indeed, Yelp encourages its users to leave written reviews, star ratings, and photos of their experience with each business they visit.