Postmates Incentives For New Drivers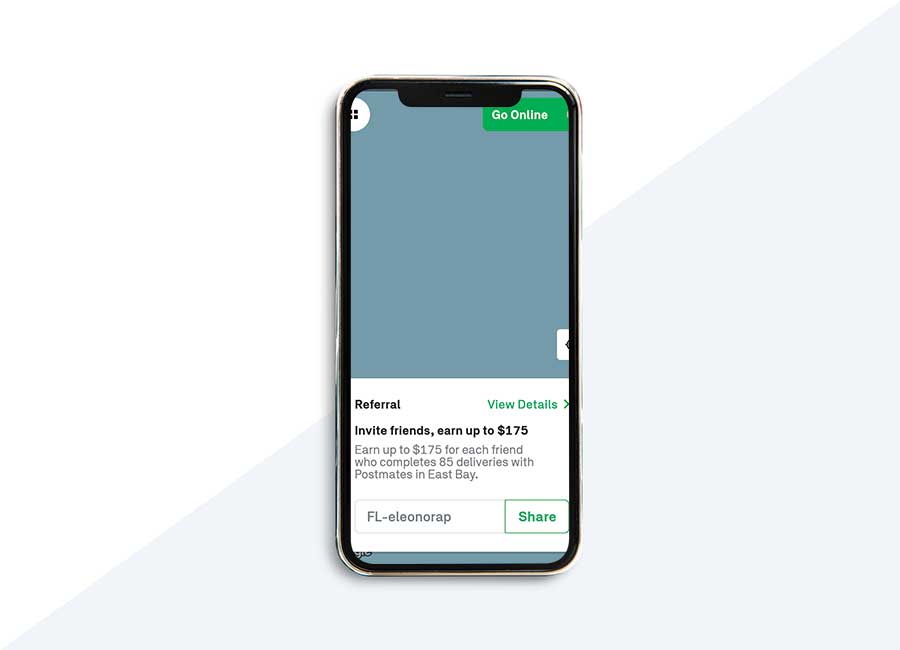 Postmates Referral Bonus: what is it and how does it work?
Lauched in 2011, Postmates is available in more than 1,000 cities in the U.S.A and remain focused on growth. Like Lyft or Uber, Postmates offers a bonus to drivers simply for signing up to become delivery drivers in their platform.
If you are not yet a Postmates driver and you are interested in becoming one, first of all, check if Postmates is operating in your city. Now, if you have all the requirements and you're eligible to apply, the application process is really easy. At this point it is important for you to know that Postmates sign up bonus is not retroactive and you can only receive it through a referral from an existing driver. If you are already a Postmates driver, you know you can receive referral awards if you refer new drivers by encouraging them to sign up for Postmates... It's the first thing you see in the Postmates Fleet App dashboard: Your Postmates referral code.
How does Postmates referral Bonus precisely work?
The existing Postmates driver (Referer) share the referral code and invites friends to sign up for Postmates
The new driver (Referee) apply the referral code when sign up as a new Postmates driver. Reliable Postmates referral codes start with the initials FL which is the abbreviation of Fleet (written in capital letters) + the code of the person who refers you (written in lowercase). If you use a referral link, it should automatically enter the code for you.
After approval, the referee has 30 days to complete the required number of deliveries 1.
The bonus 2. will automatically be credited to your account at the end of required deliveries.
If you have already read our article Postmates vs Doordash , you already know that Doordash drivers can refer only 15 drivers per year. There are NO LIMITS for Postmates.
1. The number of deliveries required to earn the bonus is typically between 25-100, depending on your city
2. The bonus amount is dependent on the new driver's city, not the existing driver's.