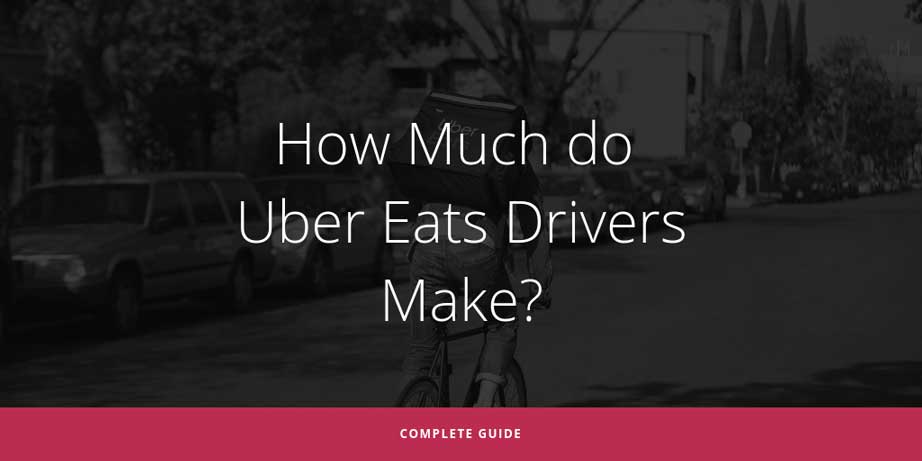 How Much Do Uber Eats Drivers Make
The first and important step is to understand how Uber Eats pay works. Uber Eats drivers are independent contractors. Uber Eats do not offers a salary to drivers. Uber Eats pays all drivers weekly via direct deposit. Uber Eats starts the weekly payment process on Monday around 5 AM. It may take 2-3 business days before your deposit shows in your account. Very similar to Postmates Instant Deposit , Uber gives you the opportunity to cash out up to 5 times daily with Uber Instant Pay. Uber Eats Payment do not include:
#1 Gas Expenses
#2 Vehicle Maintenance
#3 Taxes
#1 Gas Expenses
First of all, Uber Eats like Postmates allows bike delivery. If you use your car while delivering for Uber Eats you have to pay for the gas of your vehicle.
#2 Vehicle Maintenance
Uber Eats unlike Postmates does not allow walkers. You need to use a vehicle (bike, scooter or car) and you are responsible for it. All the money for fuel and maintenance will come out of your wallet.
#3 Uber Eats Taxes
Uber Eats does not deduct taxes from your income. You will have to pay taxes. Uber know that tax season can be stressful. Uber Eats drivers have acces o special discounts and tax services through TurboTax. It will be your responsibility to set money aside for all of the taxes.
How Uber Eats Earnings are calulated
A fixed amount for each completed pick-up
A fixed amount for each completed drop-off
A per-mile rate for the distance between the pick-up and drop-off locations (this rate can vary from city to city)
A per-minute-waited rate for the time you spend at the pick-up location
Bonuses and incentives are shown when you accept a delivery and are on top of your fare
You get 100% of the tips
To be clear, here's an example on how your fare is calculated in Salt Lake City.
Pickup: $1.25 per trip
Dropoff: $0.75 per dropoff
Distance: $0.60 per mile
Time: $0.09 per minute
Uber Eats Driver Promotions
Uber offers benefits and promotions to incentive people driving for them. You can take a look to our complete guide to Uber Eats driver promotions. If you are new to Uber platform, sign up for Uber Eats with our Uber Eats driver referral code and you will get your new driver sign up bonus.
How Much Does a Uber Eats Driver Earn?
Now that you exactly know how Uber Eats payments work, I believe your next question is: How much does a Uber Eats driver earn?. Responding to this question precisely is not easy because Uber Eats pay changes from city to city and of course if you use a bicycle while delivering to Uber Eats you will have less expenses. According to indeed a Uber Eats drivers in the United States have an average hourly earnings of $14.52.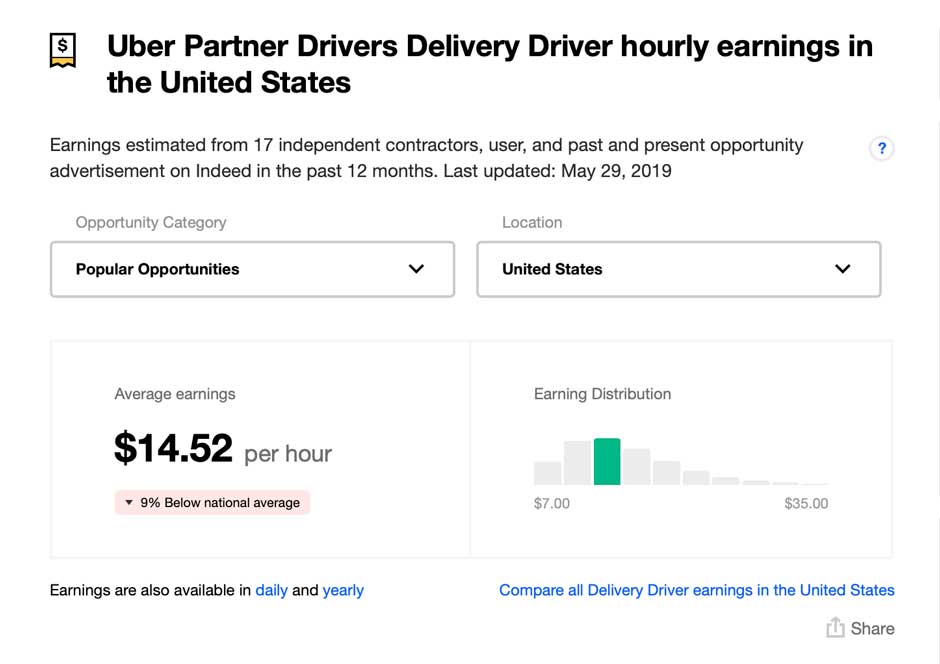 Do Uber Eats Drivers Earn Tips?
You've probably heard of the tipping scandal that hit some delivery companies, particularly Doordash and Instacart. The first scandal effect is that driver friendly companies like Uber Eats and Postmates have grown. Uber Eats customers have the option to tip the driver at the end of the delivery. Uber Eats App has an in-App tipping. That make really easy for the customer to give you some tips.
Uber Eats Driver Referral Code: Start Earning Today
We tried to write an helpful and useful guide for potential Uber Eats drivers. Do not forget to sign up with our Uber Eats driver referral code to get your Uber Eats guarantee and to take a look at our detaild guide on how to make extra money while delivering for Uber Eats