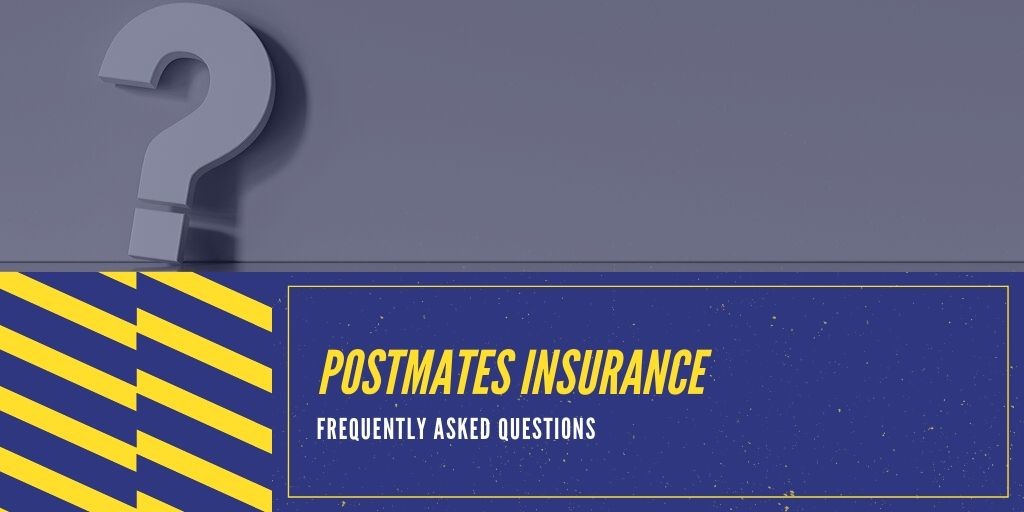 Postmates Insurance FAQ
Where this coverage is available
These coverages are available in all states in the U.S., in all the cities where Postmates is available.
Do I have to sign up or enroll to be covered?
No enrollment is required. Every Postmates driver will automatically be eligible for occupational accident insurance coverage since October 1, 2019.
Do I need to pay for this coverage?
Postmates insurance and occupational insurance are FREE. They are a benefit that Postmates offers to all the members of the Fleet.
How to file a Postmates occupational insurance claim?
You can take a look at our complete guide on how to handle an accident while driving Postmates. Basically, in case of an accident you have to follow these steps:
If you are seriously injured in a car accident, emergency services will probably come to the scene and take you to the closest hospital, where you will receive all the medical care you need.
If there are serious injuries call 911
To report an accident,
To report the claim for the occupational insurance , call the OneBeacon claims call center at 1-844-747-6237. They will probably ask you for the Policy number. Postmates policy number is: 216-002-346. You should probably provide your phone number, email address, and license plate.
Should I purchase a Commercial Auto insurance?
So, to become a Postmates driver , you need to maintain your personal insurance. What does your insurance company think about it? Mostly all the personal car insurance policies contain a clause that specifically excludes using your vehicle for commercial activities. Driving for Postmates is a commercial activities because you are using your car for business purposes. If you have an accident while you are online in the Postmates Fleet App, your insurance agent can tell you that you're not covered and that using your vehicle for commercial purposes you will invalidate your policy, even for personal use. The only way to be fully protected is to carry a commercial insurance policy. Our advice is to call your insurance agent before you start driving for Postmates.
Does Postmates offer Health Insurance Benefits?
Postmates has built a partnership with Stride insurance. If you want to learn more about the Postmates healthcare perks and benefits, take a look to our guide to postmates health insurance and Tax.