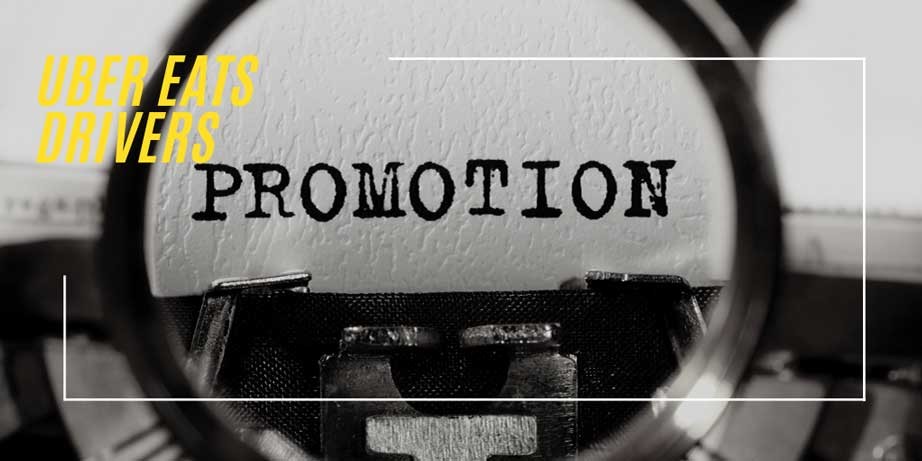 The good news is that Uber offers special additional bonuses/incentives to drivers. There is strong competition between the different delivery services. How much money you can make driving for uber eats depends also on the Ubereats delivery promotions. Uber delivery pay rate can vary a lot depending on the incentives.
This is one of our favorite Ubereats driver tricks. And it can really help you boost earnings with Uber Eats. Here is a summary of all Uber Eats driver promotions.
Uber Eats Weekly Incentives
You can take a look at our complete guide to Uber Eats driver promptions . Basically, the most common Uber promotions are:
Uber Eats Quest
Uber Eats Boost
Uber Eats Surge
Uber Eats Quest
With Quest, you'll earn extra once you complete a set number of trips within a certain time period—typically within a week or weekend.
Example: Work from 5-10 and get $100 for 10 deliveries deal.
Uber Eats Boost
The Boost promotion is the Uber multiplier. You earn guaranteed higher fares in featured locations during busy times of day, we call them the Uber reward zones.
If you qualify for these promotions Uber will notify you by email. You can also take a look at the Ubereats App to see all the promotions. Accept deliveries during the boost is a great opportunity of earning extra Uber Eats income.
Uber Eats Surge
Here is the first trick I learned while driving for Uber Eats. Deliver uber eats during the surge pricing. When demand for deliveries is high, Uber augments the delivery fee for the customer food orders and the driver earns more.
4. Go Online' During the Peak Hours and in the High Demand Areas
UberEats is not available 24 hours a day and there is not a maximum hours per day, but working for UberEats during peak times and in the high demand areas is one of the easy ways to make money delivering.
Drivers of Uber Eats, as well as drivers of Postmates, are paid for delivery. Go Online during pick hours to receive more delivery requests. Uber Eats is a food delivery App, The best time to do ubereats is:
Lunch Time: 11:00AM - 1:00AM
Dinner Time: 5:30PM - 9:00PM
Best days to drive for Uber Eats Delivery: Fridays, Saturdays and Sundays
Every single day isn't busy, you can also try to avoid the Uber Eats slow days like monday.
How to get more Ubereats requests?
In addition to the best times to do uber Eats, and the rush hours, the other way to get more UberEats request is to go online when there is low competition, for example a rainy day.