Drivers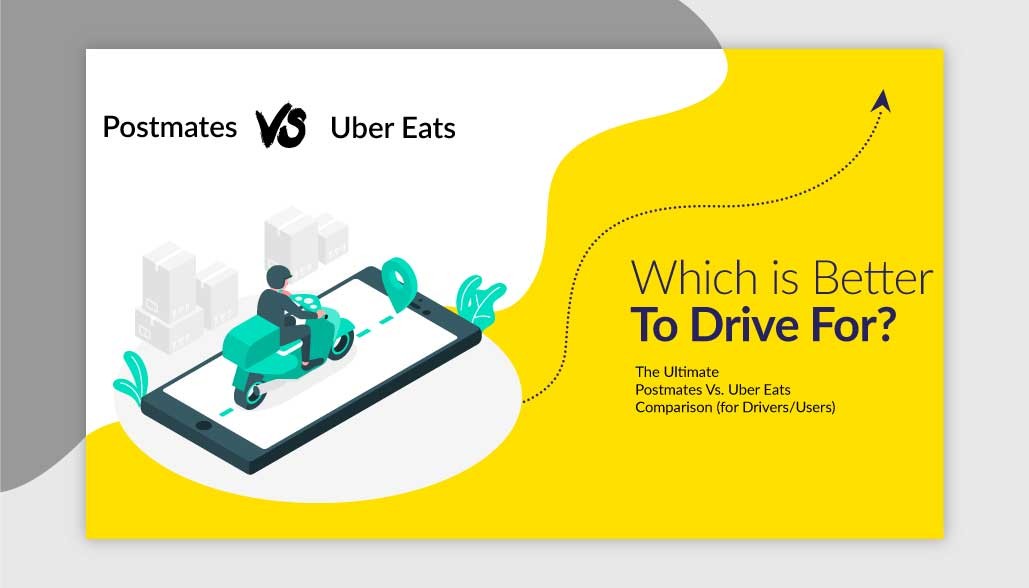 More and more employees are looking for a gig work, either in addition to a full-time job or as a primary career. Driving for Postmates or Uber Eats is a great opportunity to make extra money. You can choose to drive part-time, full-time whenever is more convenient for you. Unlike Doordash, you are not required to schedule yourself in work shifts. So, Which one is better? Which company offers better pay to the drivers? Which company offers better benefits and incentives? Here is a list of everything you should take into consideration before to sign up for your next gig job.
Income and Driver Pay
How Much Do Uber Eats Drivers Make?
Let's make a start with Uber Eats. Uber Eats offers promotions to drivers and new drivers. Currently Uber Eats new driver sign up bonus offers guaranteed earnings if you sign up to become a Uber delivery partner with an Uber Eats driver referral code . With Uber Eats sign up bonus, you are guaranteed to be paid for a minimum amount if you complete a required number of deliveries. The amount of the Uber Eats sign up bonus is time and location dependent. Uber, doesn't actually list bonus amounts anymore. Uber Eats sign up bonus can range from $50 to $1,000.
So, how much do Uber Eats drivers make after the sign up bonus? Even for the best data analyst consultants, this is a difficult question to answer. Actually, Uber Eats pay the drivers per delivery. The rate for every delivery vary so much depending on the time, the distance and even the location. An Uber Eats driver in San Francisco does not earn the same as an Uber Eats driver in Dallas. According to Indeed the average hourly pay for an Uber Eats driver is $14.15.
Recently to incentivize the drivers, Uber created a program of driver rewards based on the number of lifetime trips/delivery drivers make. Unfortunately if you are only a Uber delivery partner, you cannot participate to this program. We suggest you to take advantage of the market conditions and all the Uber Eats driver promotions. You can make decent money on the side, just follow our tips to earn more driving for Uber Eats.
If You are interested in becoming an Uber delivery partner, you can sign up here.
How Much Do Postmates Drivers Make?
According to Indeed.com the average hourly pay for a Postmates delivery driver is $24.97 per hour. That is an impressive 58% above national average.
Postmates is focused on growth and offers huge sign up bonuses to new drivers.
Postmates offers bonus and incentives to drivers to help them make more money. Take a look at our guide to Postmates incentives. You will learn how to get all Postmates bonuses and incentives.
Normally, tips and earnings per delivery are higher if you drive for Postmates. Check out our complete guide to Postmates driver pay.
Want to sign up for Postmates? Sign up and get started here .
Winner: Postmates