What do you need to join Postmates Fleet and become a Postmates driver? Review of all Postmates vehicle requirements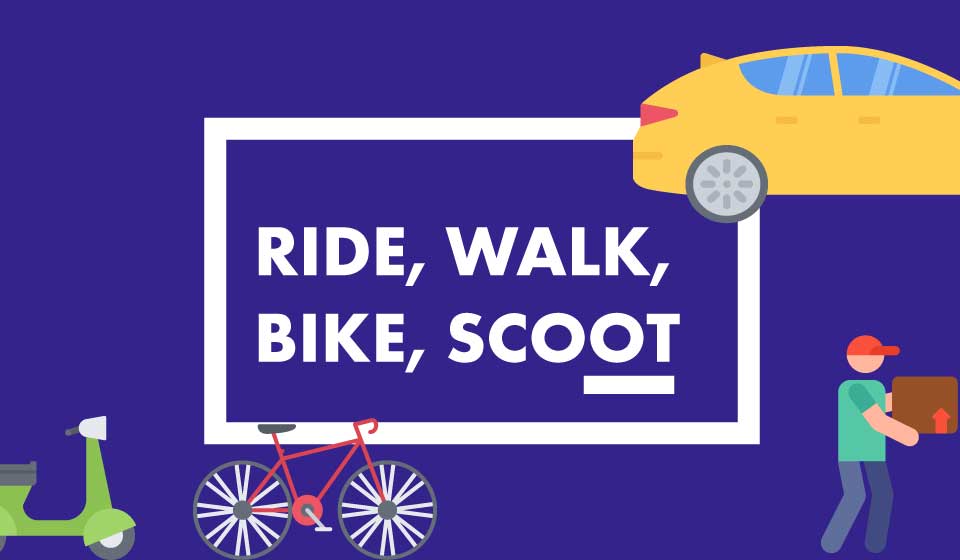 If you're thinking of becoming a Postmates delivery driver, you've probably already read our detailed post on the Postmates driver requirements and know that the list of qualifications to become Postmate includes:
Aged 18 or older
Own a smarthpone (Apple or Android for the Postmates App Fleet)
Undergo a background check. You will not be allowed to deliver for Postmates if the following are found on your records:

More than 3 moving violations in the past 3 years
Major violations in the past 3 years
DUIs or drug-related driving offenses in the last 7 years
Major infractions in the last 7 years
Working For Postmates is really easy. Unlike Uber or Lyft, Postmates is not a 'taxi service' and you can choose between different methods of transportation to make the deliveries.
Are there vehicle requirements for driving for Postmates?
When it comes to car and vehicle requirements, it's important for you to know that any working vehicle qualifies for Postmates. There are no minimum vehicle standards. You do not need to have a 4 doors car, there is no age requirement for your car. Finally you do not need to pass a vehicle inspection to deliver for Postmates.
Summary of Vehicle Requirements 2020:
Here is a list of all the vehicles authorized to make deliveries in the Postmates platform.
What differentiates Postmates from other delivery companies is that the choice of the vehicle that you will make at the time of the application to become a Postmates driver is not final. I've said well that delivering for Postmates is a flexible job and it's not a joke.
After passing the Postmates background check and being approved as Postmates driver, you can change your vehicle type right from the Postmates Fleet App any time you want.
How to make money walking and delivering for Postmates
#1 Case Study: How working for Postmates is a good making money opportunity
Have you ever been in the situation in which you were struggliing find a parking spot? Searching for parking is more painful than ever in big cities like: New York, Los Angeles, San Francisco, Washington Dc, Chicago and Seattle. We waste time, fuel, money and sometimes we get a ticket.
We made a research and we compare Postmates vehicle requirements to Doordash driver requirements. The source for Doordash vehicle requirements is the Dasher Help Center website. We will not talk about Uber Eats because Uber Eats, like Instacart, does not allow walking deliveries in any city.
Both Doordash and Postmates propose themselves as an opportunity to earn more. Is it true in big cities? After our research, we note that only Postmates offers its couriers the opportunity to make deliveries walking in the big cities where find a parking can be really a problem. Doordash allow walker only in Los Angeles, while Postmates walkers are allowed in the following cities:
Austin
Baltimore
Bellevue
Boston
Brooklyn
Chicago
Denver
Evanston
Honolulu
New York City
Portland
Queens
San Francisco
San Diego
Seattle
Washington DC
Reminder: With Postmates Flet App, even if you choose to make delivery with a car, you can give your car a break and change your vehicle type any time you want.
#2 Case Study: How to make money riding and delivering for Postmates
Sign up for Postmates with our official Postmates promo code is always a good making money opportunity. Once you have signed up you will not be a Postmates employee. You will work as an independent contractor in the Postmates platform.
Postmates does not pay for gasoline or maintainance of your vehicle. There are some hidden expenses for delivery or rideshare drivers. Of course you can deduct some of them. For example do not forget to track your mileage while you are online.
Unlike rideshare drivers, build a side income in big cities like New York or Los Angeles, with Postmates is possible by using a bike. Your expenses are much lower compared to driving a car.
We compared Postmates to Doordash. Once again Postmates shows to be a drivers friendly company and they authorize bike deliveries in many more cities than Doordash.
Doordash Vehicle Requirements | List of vehicle types for main cities where you can work for Doordash
If you are curious about Doordash qualificationb to sign up as a Dasher, we propose for you a checklist of vehicle requirement for the main cities where Doordash is available. DoorDash driver qualifications to become a dasher require you have a car to make deliveries in monst of the cities.
Los Angeles:

Car, scooter or Bicycle* (*only available in Downtown Los Angeles and Westwood)

New York:

Car or bike

Brooklyn:

Car or bike

San Francisco:

Car, scooter, motorcycle, and bicycle

Chicago:

Car or bike

Miami:

Car or Scooter

Orange County:

Car

Phoenix:

Car

Las Vegas:

Car

San Diego:

Car

Portland:

Car

Nashville:

Car

Charlotte:

Car
Postmates vs Doordash: Vehicle Requirements
If you want to learn more about the difference between Postmates and Doordash you can take a look at our complete review. As for the vehicle requirements, after reading this checklist you will realize that to sign up for Doordash you almost always need a car. This is a relevant fact to evaluate when choosing for whom to sign. In fact, Postmates offers you not only the variety of different types of vehicles but also the possibility to change it at any time.
Postmates tips: How to save money if you make delivery with a car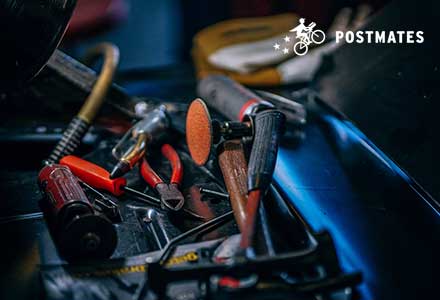 If you use your car for your business, there are some tips that will extend the life of your car.
It is better to keep our current vehicle in good condition, with small precautions than to be forced out and buy a new one. It's easy and your engine will last long.