#2 You Go Online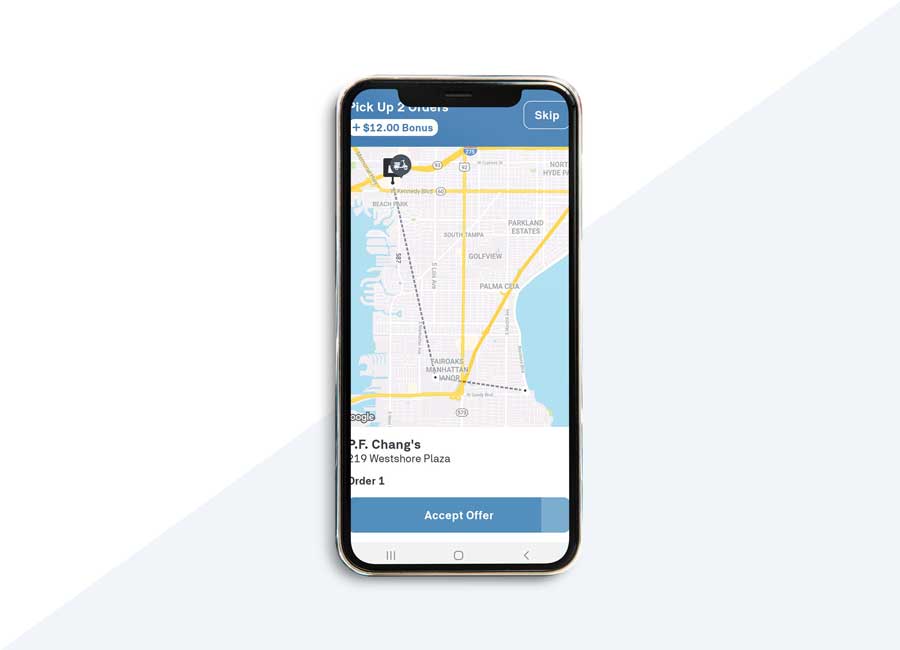 You are Online! Now you're online. If you've read our guide on the Postmates Fleet App, you already know that one way to earn more money is to set the 'auto acept order'. Auto accept order is a powerful feature of the Postmates Fleet App that allows drivers to maximize earnings thanks to batching orders. Deliveries are added to your route automatically. At this point all you have to do is follow the directions of Postmates Fleet App and go to your first pick up.
Postmates Fleet App will show you the pick up location and you can see more details about the order. You can accept or skip the order.
Does Postmates penalize you for skipping or cancelling orders?
Skiping orders is tolerate in Postmates platform. Canceling is frowned upon though Postmates will temporarily or definitely ban you from the platform if you do it too much.
Now that you are online, remember to keep trace of your miles! You can claim mileage on your tax return if you kept diligent track of your drives throughout the year. It's a good way to maximize your earnings. Take a look at our review of the best FREE App to track mileage.