Postmates Pay vs Doordash Pay: review of Postmates and Doordash pay model
So as for Lyft or Uber, even for Postmates or doordash what a 'driver' earn differs from city to city. We will try to define in general the pay model of the two companies and to highlight perks and incentives of both.
Postmates Guarantee Pay
Postmates has a Pay Guarantee program in many cities. In San Francisco, for example, you earn at least $ 300 if you make 30 deliveries. I'll let you do the calculation if you do 30 deliveries a day for 30 days ;) It's interesting, is not it?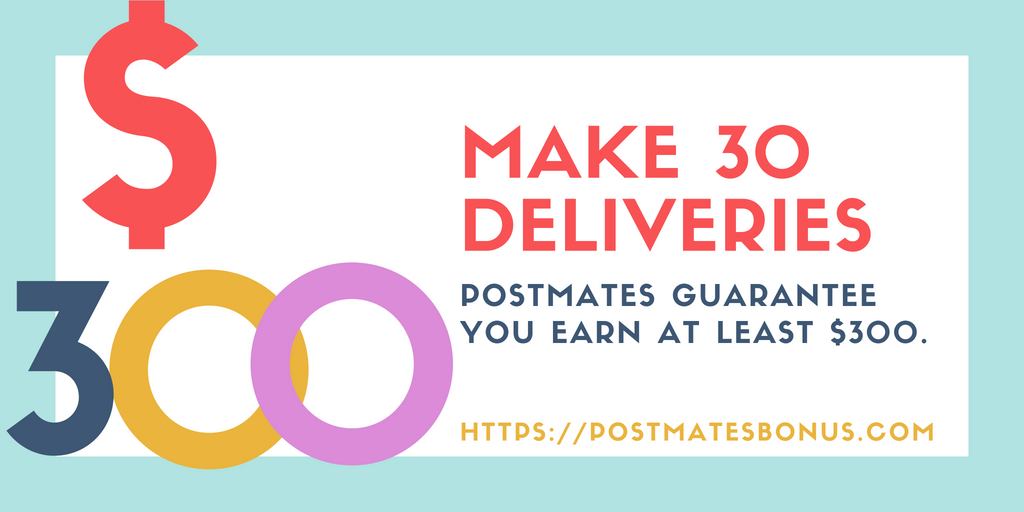 Doordash Guarantee Amount
DoorDash will show you the guaranteed amount you'll earn for completing a delivery before you choose to accept or reject that order. The guaranteed amount is based on a variety of factors including the size of the order, whether you have to place the order in person, and the projected driving distance, traffic, parking, and wait time at the store.
Postmates Tips
Once you complete drop off the customer receives a push notification asking them to rate the order and tip. Customers are not able to place new orders until they take action on rating and tipping in their app. The app calculates a recommended 20% tip based on the total price. However, customers are free to tip any amount they choose. You'll get 100% of tips.
Doordash Tips
DoorDash updated the tip policy on February 2018. Customers will now only tip in advance, rather than upon delivery. You'll still get 100% of tips received by DoorDash from the merchant or the customer, but you will no longer need to present a paper receipt to your customer. Because tipping will now only be done in advance, Doordash will no longer accept tips provided after the delivery via paper receipt.
Postmates and Doordash Pay model review: Our Opinion
If for both companies the goal is to help drivers to complete more deliveries in less time. Postmates also to help Postmates drivers to earn more through batching orders.