Postmates Guarantee Pay
Postmates has an incentives program for new and existing drivers. Postmates offers Pay Guarantee in many cities. In San Francisco, for example, you earn at least $ 300 if you make 30 deliveries. I'll let you do the calculation if you do 30 deliveries a day for 30 days ;) It's interesting, is not it?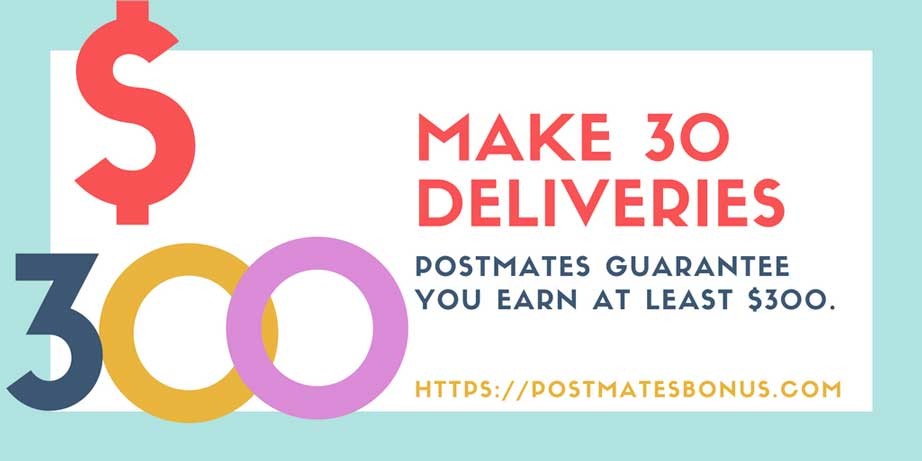 Doordash Guarantee Amount
DoorDash will show you the guaranteed amount you'll earn for completing a delivery before you choose to accept or reject that order. The guaranteed amount is based on a variety of factors including the size of the order, whether you have to place the order in person, and the projected driving distance, traffic, parking, and wait time at the store.
Postmates Tips
Once you complete drop off the customer receives a push notification asking them to rate the order and tip. If you want to learn more, you can take a look at our detailed guide to Postmates Tipping. Basically, customers are not able to place new orders until they take action on rating and tipping in their app. The app calculates a recommended 20% tip based on the total price. However, customers are free to tip any amount they choose. You'll get 100% of tips.
Doordash Tips
This is a controversial topic. Recently Doordash has been accused of not giving drivers the tips. This bad practice has influenced the behavior of Doordash users who have stopped giving tips to Doordash drivers, convinced that they would never receive them. Currently the Doordash policy tips is under review.
Postmates and Doordash Pay model review: Our Opinion
Perhaps you have recently heard of the scandal regarding the Doordash tips policy. If for both companies the goal is to help drivers to complete more deliveries in less time. Postmates also help Postmates drivers to earn more through batching orders.